UCLA'S SUMMER PROGRAMS FOR HIGH SCHOOL STUDENTS
DATES:
Session 1: July 13th- July 19th, 2014


Session 2: July 13th- July 26th, 2014


COST:
1-Week Program Tuition: $2,395



Road Trip To Six Flags and Los Angeles



2-Week Program Tuition: $3,595


VISIT UCLA SUMMER PROGRAMS FOR HIGH SCHOOL STUDENTS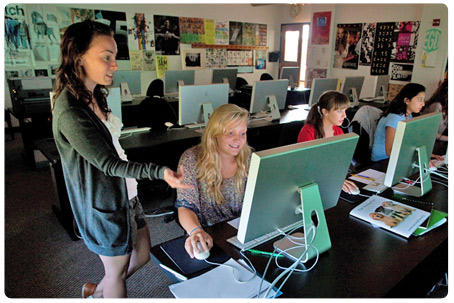 EXPERIENCE OUR PROGRAMS
Business
Have you ever dreamed of starting your own company or running a business? Learn some tricks of the trade this summer at Blueprint! Class topics can range from conceiving adventurous ideas, planning and executing your goals, marketing and selling strategy, how to build strong business relationships and more! Students will be immersed in all that goes on in the fast-paced business world, and special attention will be given to maintaining market value in this rapidly changing economy.


Creative Writing
Calling all writers! Discovering your literary voice is an incredibly rewarding experience. Students will spend their summer dissecting poetry, prose, essays and/or short works by some of the great writers of our time, while diving headfirst into some substantial works of their own. Topics can range from structure and narrative to theme and character development, and include brainstorming and peer workshops.


Psychology
Psychology is a favorite choice among college students – and Blueprint students – for obvious reasons. (Serial killers! Body language! Experiments!) Students will spend their time focusing on the ins and outs of behavioral science. Syllabus topics can include the history of the field, advances in mental health and practice, and new theories that are changing the way we look at the brain and each other. Students will participate in research, discussion, lectures and cool readings.


Forensic Science
Go beyond prime time and take a closer look at the real-world professionals who make a career out of solving crimes. This hands-on course investigates the origins of forensic science and criminology, the impact of modern technology and the breakthroughs that are on the horizon. Oh, yeah – there's also crime scenes, blood spatter and cases to solve. Topics can include high-profile cases and the role that forensic science and criminology played in their outcomes. Constitutional law through current issues such as decriminalization, voting rights, immigration, copyright law, wrongful convictions, civil rights, euthanasia and other hot topics.


Cinema Studies
UCLA embodies the spirit of Los Angeles - one of the world's most progressive and influential cities. ItŐs also a moviemaking paradise overflowing with famous actors, venues, locales and memorabilia. What better place to learn about making movies than Tinseltown itself? Here you'll tackle script work, story arcs, and filming and editing feature shorts. Welcome to Hollywood, baby!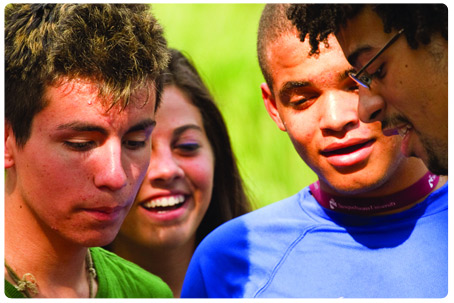 ABOUT OUR PROGRAMS
Los Angeles is one of the most progressive, diverse cities in the world, and that bold spirit is alive and well on the UCLA campus. Extensive resources enable faculty and students to pursue research, special projects and social issues that impact the community and beyond. Of course, graceful palm trees, sunny skies and sandy beaches make UCLA a favorite destination for students across the country.
The university's can-do attitude is a driving force behind many impressive achievements, including a vast array of Nobel Prizes, Rhodes Scholarships, NCAA titles and Olympic medals. UCLA's tradition of dedication and discovery has earned the university consistent recognition among national and international rankings.
UCLA's designated airport is Los Angeles International Airport (LAX). Students traveling to the program by plane may request Blueprint's Pick-Up/Drop-Off service during the online registration process for an additional fee.
CAMPUS LOCATION
UCLA
405 Hilgard Ave
Los Angeles, CA 90095
Phone: 877-415-1111
VISIT UCLA SUMMER PROGRAMS FOR HIGH SCHOOL STUDENTS